YOGA IN DER SCHWANGERSCHAFT
!Neuer Kurs bei Arts of Yoga!
Yoga in der Schwangerschaft
Sabine Haußmann
"Deine Zeit"
Start 06.11.2023 (Montag)
17.00 – 18.00 Uhr
Yoga in der Schwangerschaft bietet jetzt auch bei ARTS OF YOGA die wundervolle Möglichkeit
in geschütztem Raum und schöner Atmosphäre dem "Wunder der Schwangerschaft" mit viel Achtsamkeit,
Zeit und Hingabe zu begegnen.
Die Zeit der Schwangerschaft ist nicht immer nur durch Glücksgefühle geprägt.
Körperliche Beschwerden wie Rückenschmerzen, Übelkeit, Wassereinlagerungen
und starke Stimmungsschwankungen beeinträchtigen oft die Freude auf das Baby.
Durch gewachsene Kompetenz aus Naturheilkunde, Craniosakraler Therapie und EEH (Erste Emotionelle Hilfe)
wird die Schwangere im Kurs ganzheitlich betreut und unterstützt.
Mit Hilfe von Meditations- und Visualisierungsübungen wird die Vorfreude
auf das Ende der Schwangerschaft – DIE GEBURT – aktiviert bzw. intensiviert.
In Kooperation mit:
Sabine Haußmann
DEINE ZEIT ULM
Kinderkrankenschwester
Fachberaterin für Emotionelle Erste Hilfe
Heilpraktikerin
Praxis für frühe Eltern-Kind-Bindung
Geburtsverarbeitung
Körpertherapie
Anmeldung unter:
info@artsofyoga.de

oder

sabine.haussmann@deine-zeit-ulm.de

Namaste` Anja & Team
YOGARETREAT 2024
Achtung:
Unser Datum hat sich geändert!!
Der Retreat findet vom 07.02 - 17.02.2024 statt (Faschingsferien)
Im Moment haben wir noch 2 freie Plätze
Hast Du Interesse melde Dich gerne bei uns in der Schule
Wir freuen uns auf Dich:-)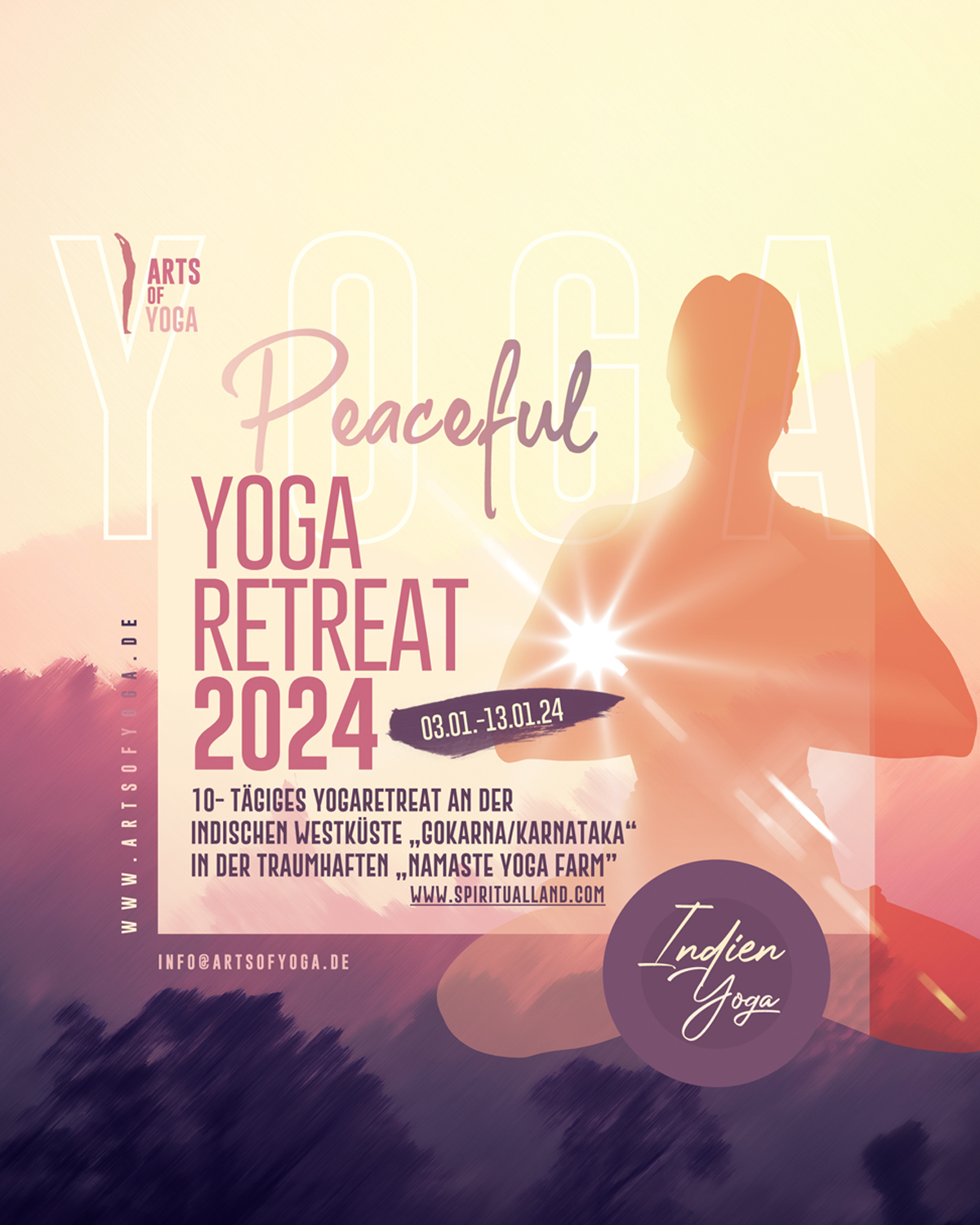 Namaste` Anja & Team